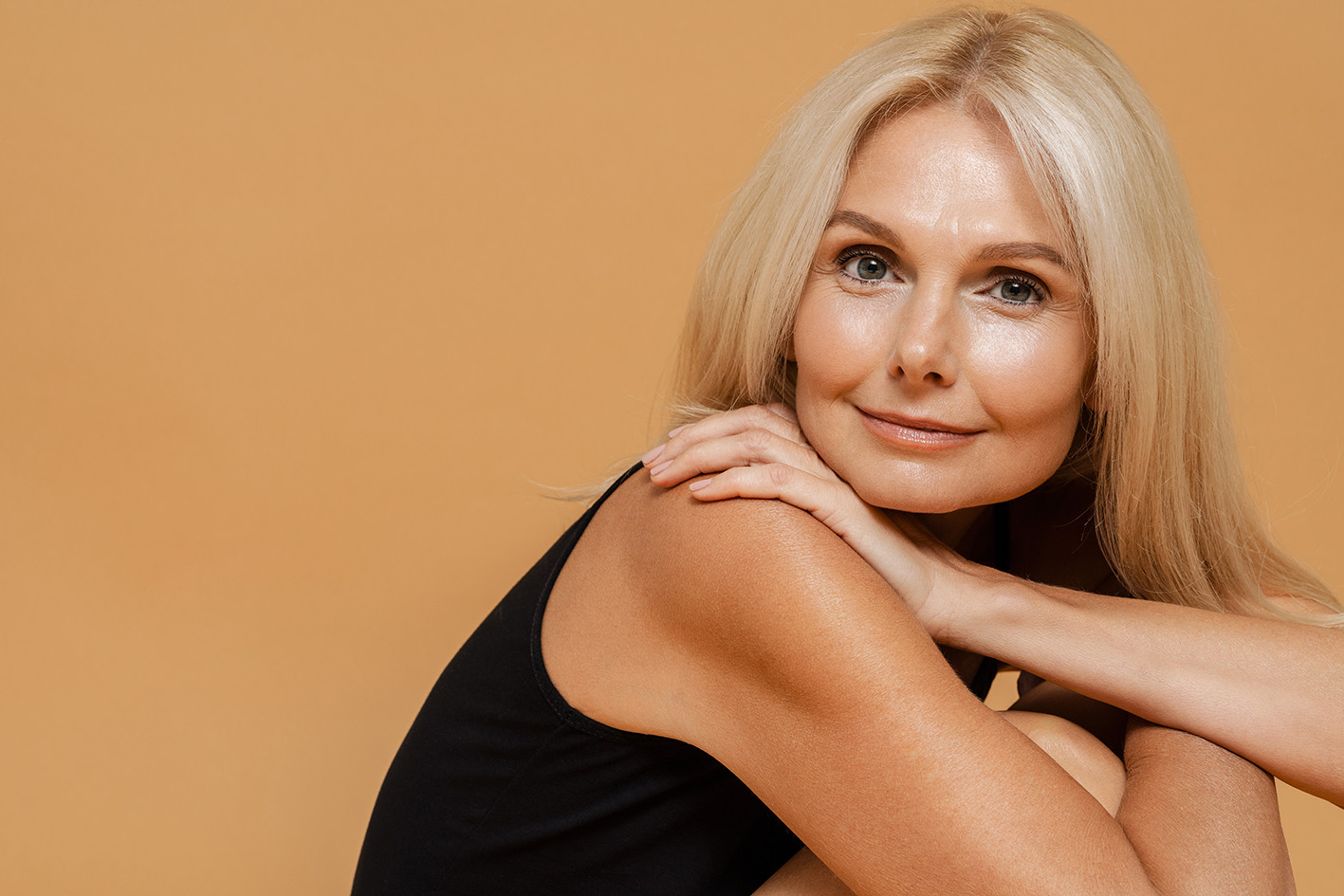 Nutricosmetics is a simple approach to beauty, based on the use of food supplements. It's a way of enhancing beauty on a daily basis.
WHAT IS NUTRICOSMETICS?

Nutricosmetics is a term used to describe food supplements dedicated to beauty. It comes from the contraction of "nutrition" and "cosmetics".
Whether they're designed to improve the appearance of hair, nails or skin, they've become a must-have.
In the form of gummies, capsules, tablets or powder, these food supplements can provide a tailor-made response to the various needs associated with beauty.

 FOCUS COSMETIC INGREDIENTS
Collagen
The dermis of our skin contains collagen and hyaluronic acid. Collagen is responsible for the cohesion and strength of the skin. With age, collagen production decreases, the skin becomes thinner and wrinkles and fine lines appear. Thanks to its unique composition, Cartidyss® slows down the ageing of the skin.
2 clinical studies: anti-wrinkle
Results of a clinical study which demonstrated beneficial effects after 90 days of Cartidyss® supplementation, at a very low dosage (500mg/day):
Significant improvement in the density of the dermis (collagen matrix)
Significant reduction of wrinkles
Improvement of skin elasticity
Tendency to improve dermal hydration
Tendency to refine skin texture (reduction in pore size)
Here are 2 scientific articles published on Cartidyss®:
https://pubmed.ncbi.nlm.nih.gov/34443468/
https://pubmed.ncbi.nlm.nih.gov/36501057/
Coenzyme Q10
CoQ10, also known as ubiquinone, is closely related to vitamin K in its chemical structure. This coenzyme, which acts like a vitamin in the body, activates energy production at the cellular level.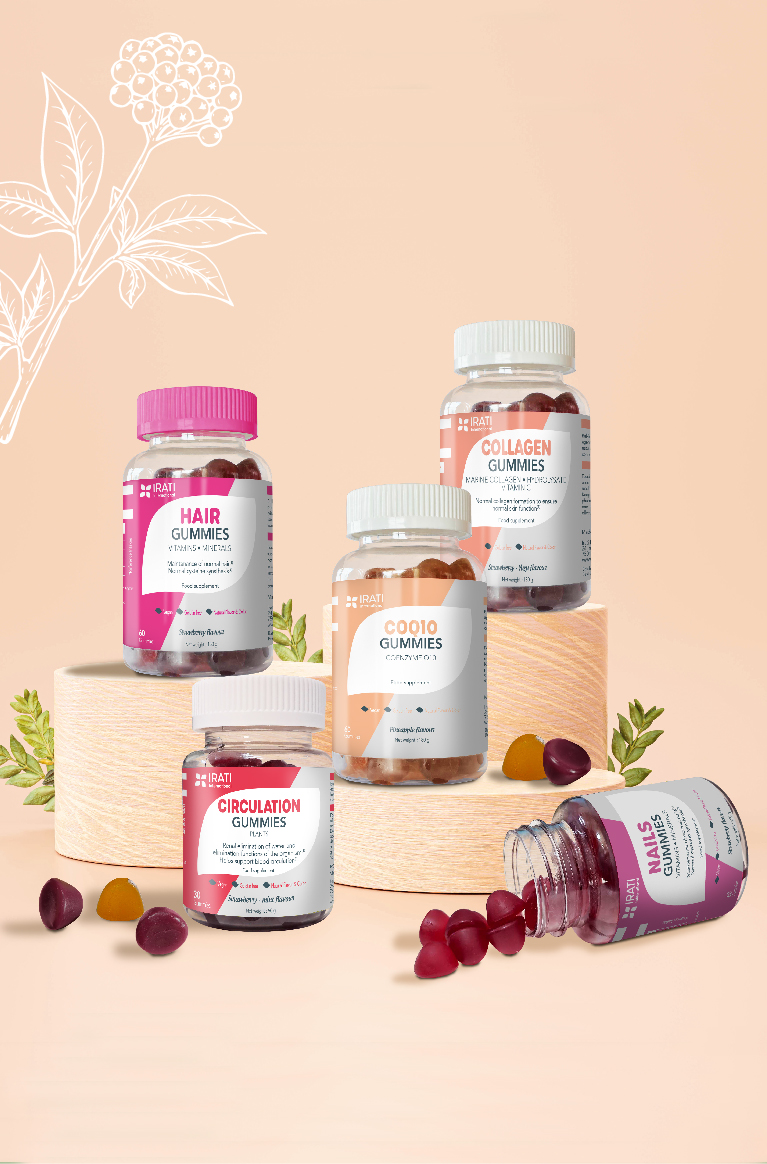 GUMMIES IRATI
Hair gummies for beautiful hair.
→ Vitamin B8, zinc and selenium contribute to the maintenance of normal hair
→ Vitamin B6 contributes to the normal synthesis of cysteine.
Nails gummies for beautiful nails.
→ Vitamin B6 contributes to the normal synthesis of cysteine.
→ Zinc and selenium contribute to the maintenance of normal nails nails.
Collagen gummies to reduce the ageing effect of the skin.
→ Cartidyss® collagen reduces the appearance of wrinkles.
CoQ10 gummies
Circulation gummies to reduce the effects of cellulite
→ Blackcurrant contributes to the renal elimination of water and to the elimination functions of the organism. It is used for drainage of the body.
→ Elderberry helps support blood circulation

I eat therefore I am…beautiful!
Food is full of benefits to enhance your beauty on a daily basis!
→ Water, sleep well, hydrate and you'll look great!
→ Vitamin C for its antioxidant action, found in large quantities in citrus fruits, kiwi fruit, broccoli and peppers, plays an important role in collagen formation.
→ Protein for beautiful hair, to promote the production of keratin.
→ Selenium and zinc for beautiful nails!
Selenium, generally found in protein-rich foods such as wholemeal bread, but also in certain vegetables such as tomatoes, broccoli and onions.
Zinc, found in meats and offal, seafood and shellfish, wholegrain cereals, dairy products and legumes.