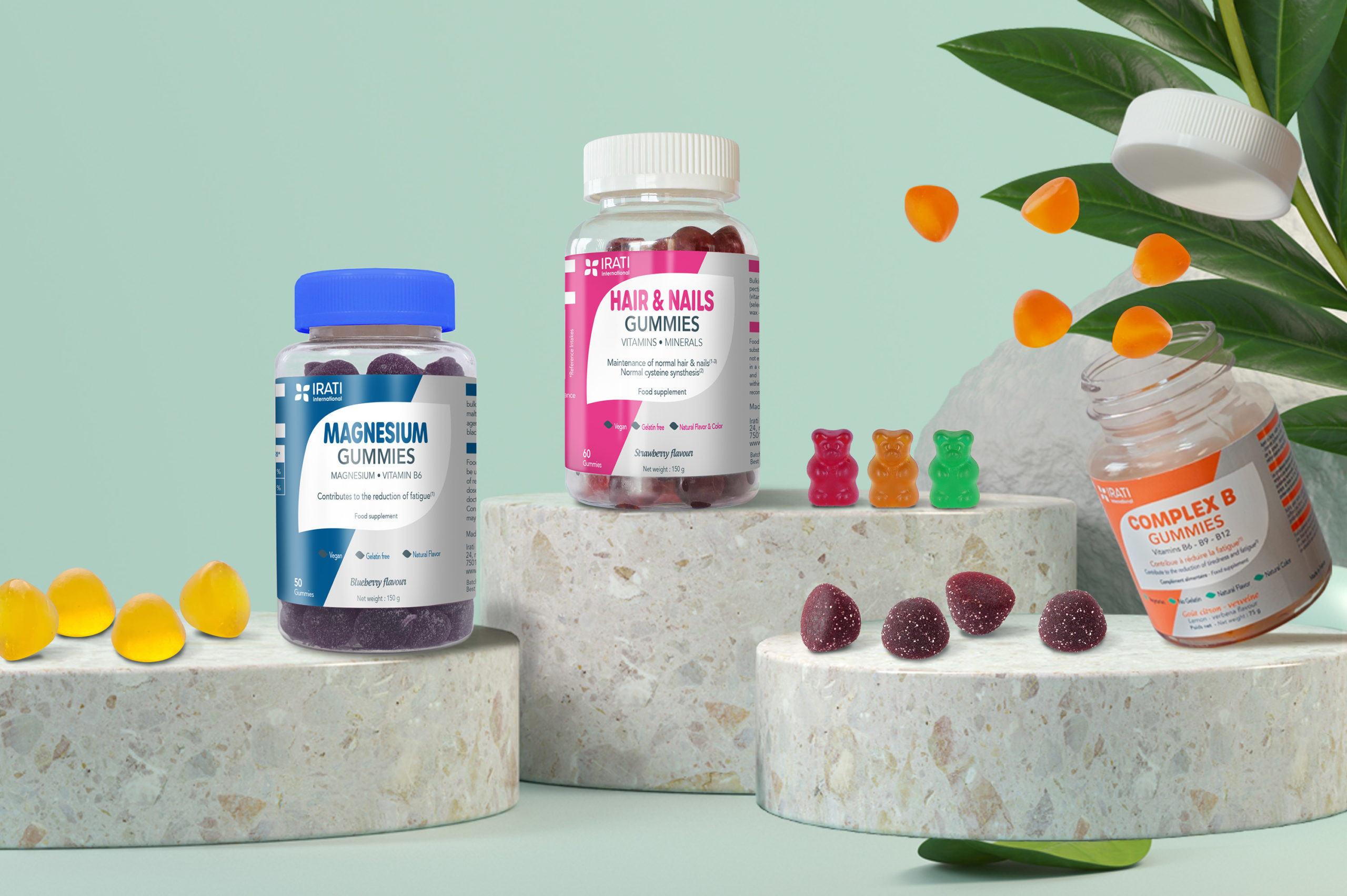 To facilitate your development desires, Irati International offers a range of standard gummies.
Ask for our standard range and benefit from rapid availability!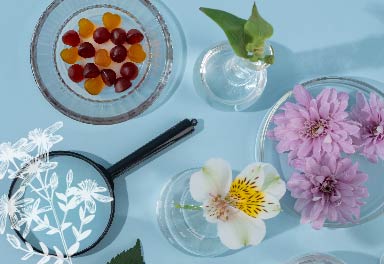 IRATI'S PROMISE

Irati gummies are the promise of clean food supplements:
Effective active ingredients with scientific studies
Naturalness: natural flavours and colourings
Made in France quality
Vegan Friendly

BEST OF AVAILABLE WITHIN TWO MONTHS
Iron health? Immunity gummies by Irati
→ Vitamin D, vitamin C contributing to normal immune system function combined with 30mg of elderberry.
Falling into the arms of morpheus? Sleep gummies by Irati
→ Hawthorn, passionflower contributing to normal sleep and 1.8mg of melatonin helping to reduce the time to fall asleep.
Mermaid hair? The hair & nails gummies by Irati
→ Selenium, zinc, vitamins B6 and B8 which help to maintain normal hair and nails
Continual innovation is at the heart of Irati International's DNA, in 2023 the standard range is being revamped. Active ingredients, dosages, integration, gelling, flavourings and colourings… all the parameters have been optimised to obtain the best gummies!

NEW FEATURES 2023

Magnesium gummies: this year's flagship innovation providing 35% of the NRV of magnesium citrate, i.e.
Airway gummies: a breath of fresh air, combining the benefits of sage, mint, eucalyptus oil and hyaluronic acid + 10 mg of airway extract.
2023 is also about sharing the skills of business experts and developing 2 cobranding products:
DHA by Fermentalg gummies: at the top of your cognitive health with 250 mg of docosahexaenoic acid.
Dermaval gummies by Vaneeghen: for a radiant beauty thanks to the Dermaval active ingredient combined with vitamin B8 and vitamin C.
The right gummies formula for every need!