In the heart of digestion

Brunch, business lunch, snacks, afterwork, dinner with some friends… or many other occasions !
These can lead to an overactivity of the digestive system, so how to take care of it ?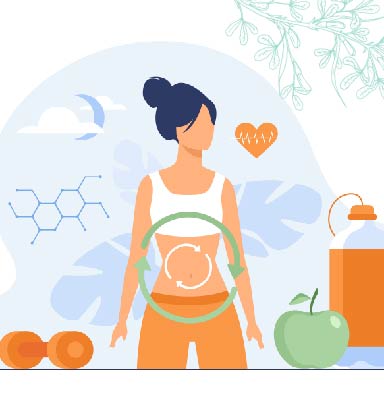 EAT, DIGEST, LIVE

The human body works like a complex and well thought machine. Digestion is defined by mecanical, chemical and secretory mouvements, thus lead to the mechanism of food processing into nutrients. How does it work ? 
Digestion starts as soon as the food is entering our mouth. Indeed, it is chewed, and then swallowed into the oesophagus.
After, it is the arrival in the stomach, a partial digestion happens in contact with gastric juices. The result is called : the chyme.
At the end, the last steps will be done in the gut where we find pancreatic enzymes and bile salts that participate to the final digestion. Nutrients obtained from food processing will be absorbed and then distributed by blood circulation into the rest of the body. 

DIGESTIVE DISORDERS
Eating is a vital need, but it is something more : a real moment of sharing and pleasure ! But this pleasure can lead to some excess and conduct to a disruption of the digestive system. Disturbance of the intestinal transit, heartburns, bloating, nausea … Are many symptoms that can be felt.
To support our digestive system, it is interesting to consume food supplements such as :
Konjac, fennel or caraway to promote relaxed post meals
Plum and senna, your bestfriends to get a better intestinal transit
Probiotics, to boost your intestinal flora.

FOCUS ON DIGESTIVE GUMMIES BY IRATI

A smart move ? Take your digestion's gummies by Irati. They combine all the main benefits from fennel and caraway associated with calcium, a mineral which contibutes to normal digestives enzymes functions. These plants are known for their digestive assets, by promoting an efficient intestinal transit and by restricting digestive discomforts. 
Take 2 delicious pineapple flavor gummies per day, it is a pleasant and easy way to take care of your digestive system on a daily basis.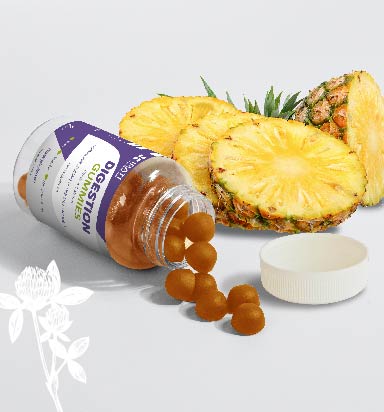 SPRING JUICE

4 stalks of celery + 1/2 lemon + 1/2 apple and ginger and boom, you get an anti-inflammatory spring juice that will become your best ally to fight against bloating and constipation.