In 2022, 59% of the french people have consumed food supplements during the year. Different galenics exist : capsules, tablets, powders, syrups or more recently gummies.
Today we're zooming in on the famous softgels form!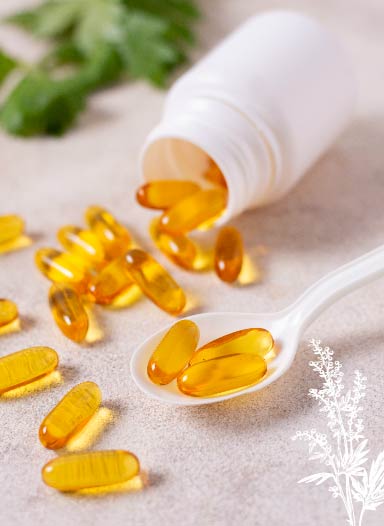 WHY THE SOFT CAPSULE?
Softgels are available for all health axes : vitality, joints, natural defenses, vision, cardiovascular and brain health. The main substances on the market are omegas 3/6/9, vitamin E or other oily ingredients.
Softgels are easy to take and have many advantages :  
high concentrations
precise dosage
fast and easy absorption
use of soluble and insoluble substances and softgels can be vegetable

FOCUS OMEGA 3
Omega-3 fatty acids are polyunsaturated fatty acids: α-linolenic acid (ALA), eicosapentaenoic acid (EPA) and docosahexaenoic acid (DHA). 
Our body is not able to synthesize them, so they have to be provided by food, they are essentials. We can find omega 3 in fatty fishes and in oilseeds such as rapeseed, chia seeds, flax, soy, hemp or walnuts. 
Omega 3 have many health benefits, such as:
correct functioning of the brain
a normal heart function
maintenance of good vision
In general, French people does not consume enough, softgels are a good alternative to supplement the omega 3 intake.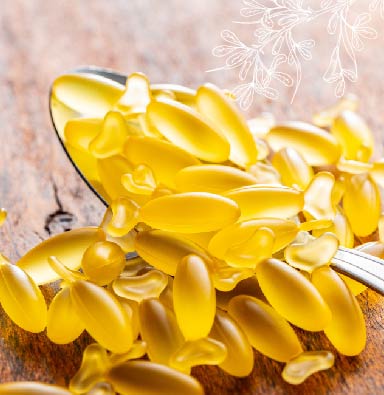 FUN FACT

Before, it was advice to consume a spoon of cod liver oil every morning to increase DHA intakes. Softgels has a high DHA concentration without the bad tast, this alternative was fastly adopt !